MEMO TO: JERRY JONES
Published Friday, January 19, 2007 by James |
E-mail this post

---
re: Old School replacement
Dear Jerry. Well, two weeks afterwards and Tuna is still cooking on whether he's going to return. Fine. He can take all the time he wants. He's worth the wait.
HOWEVER. Should he decide it's time to go back to the analyst's booth where he can have more fun playing armchair coach, I'd like to direct your attention to
something a Cowboy alumni said today
...
"Twenty-three straight years as a head coach is very difficult. But as soon as I got enough golf played and started doing all those 'honey-do's,' I knew I was ready to get back in it.

"It's still in my blood. I think I can still coach."
Dan Reeves. Dan "I led the Broncos to the Super Bowl three times" Reeves. Dan "I wore the Star and #30" Reeves.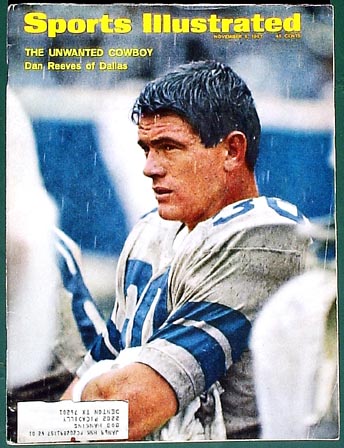 Dan "I won 5 Conference Championships in 12 years" Reeves.
Seriously. The Cowboys made the playoffs every year of Reeves's playing days, reaching the Super Bowl twice. He got to the Roman Numerals three more times as a coach. And he's HUNGRY.
I'm not saying I don't want Tuna to return. I think Tuna is the best Coach we've had since Jimmy and maybe even since Landry. But if Tuna decides to pack it in (spring water, that is) ... I think ole #30 is talking to you, Jerry. And with the Cowboys on the verge and heading to a new stadium which has as it's theme rich, Cowboy tradition. What better way than to welcome an old CowHand back to the corral to run the ranch?
Just a thought.
UPDATE: Well Jerry,
the other shoe has dropped
. And since Tuna was going to the Senior Bowl, can there be any clearer sign to give Dan Reeves a shot?